"In this town, the history, the sport and the culture are all linked together and that's what makes the story of Wrexham so amazing, because it's never one thing or one person, it's everything and everyone."
Bellevue FC – Inclusion and diversity football club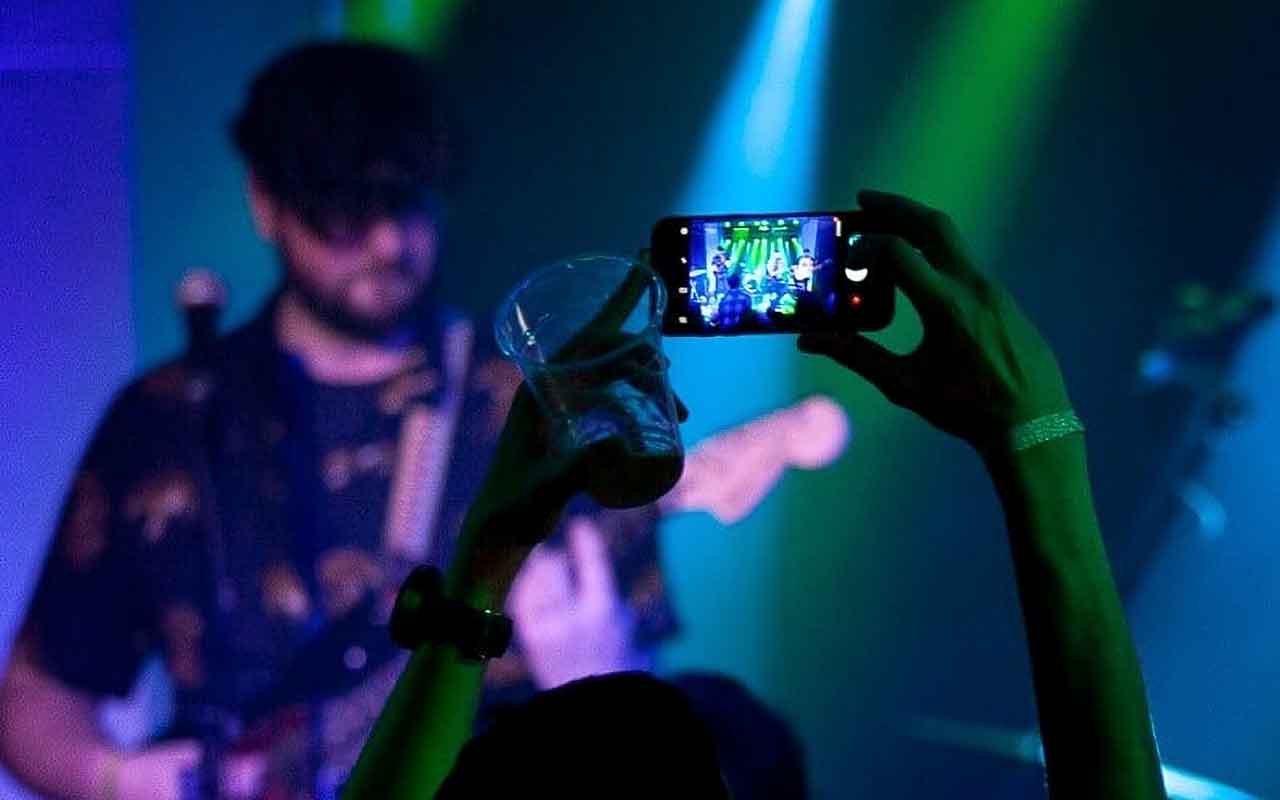 "We believe in Wrexham, its people, the community, its creativity, and ambition to evolve for future generations.
So when we were asked if we would support Wrexham's bid for City of Culture Wrecsam2025, we didn't hesitate to say yes, and we encourage everyone to lend their full support to a bid that can have a huge impact for generations to come. It's about time.
Why Wrexham? Why not."
The FOCUS Wales team – International multi-venue showcase festival taking place in Wrexham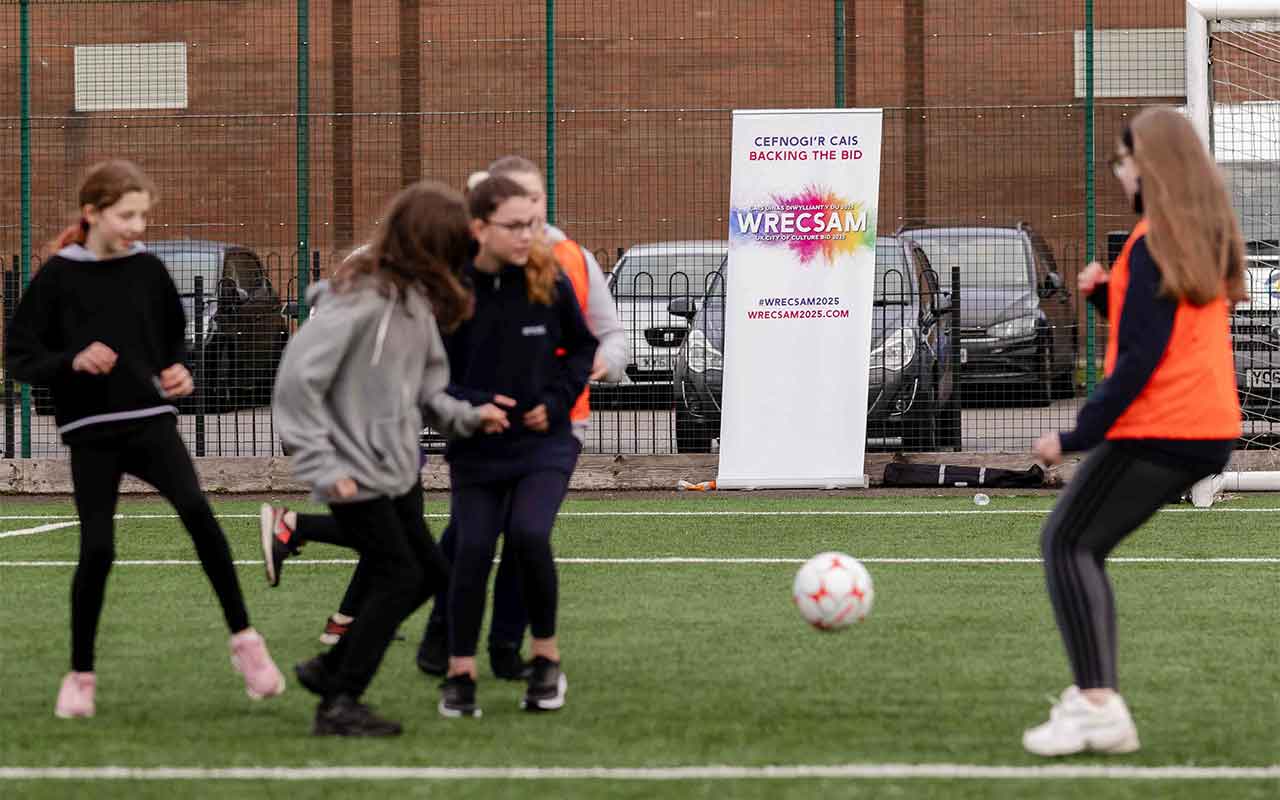 "The Football Association of Wales itself was founded at the Wynnstay Arms Hotel in Wrexham in 1876 – and the town has been an integral part in the development and success of Welsh football ever since.
Clubs in the town and the surrounding areas are rich in passion, history and tradition. The recent developments taking place both on and off the field will hopefully create an exciting and successful future and we as an association want to play our part.
On the behalf of all of us here at the Football Association of Wales, we wholeheartedly support your bid, and we look forward to working with you over the next few months (and beyond) to plan a number of events and opportunities to ensure that Wrexham is named UK City of Culture 2025."
FA Wales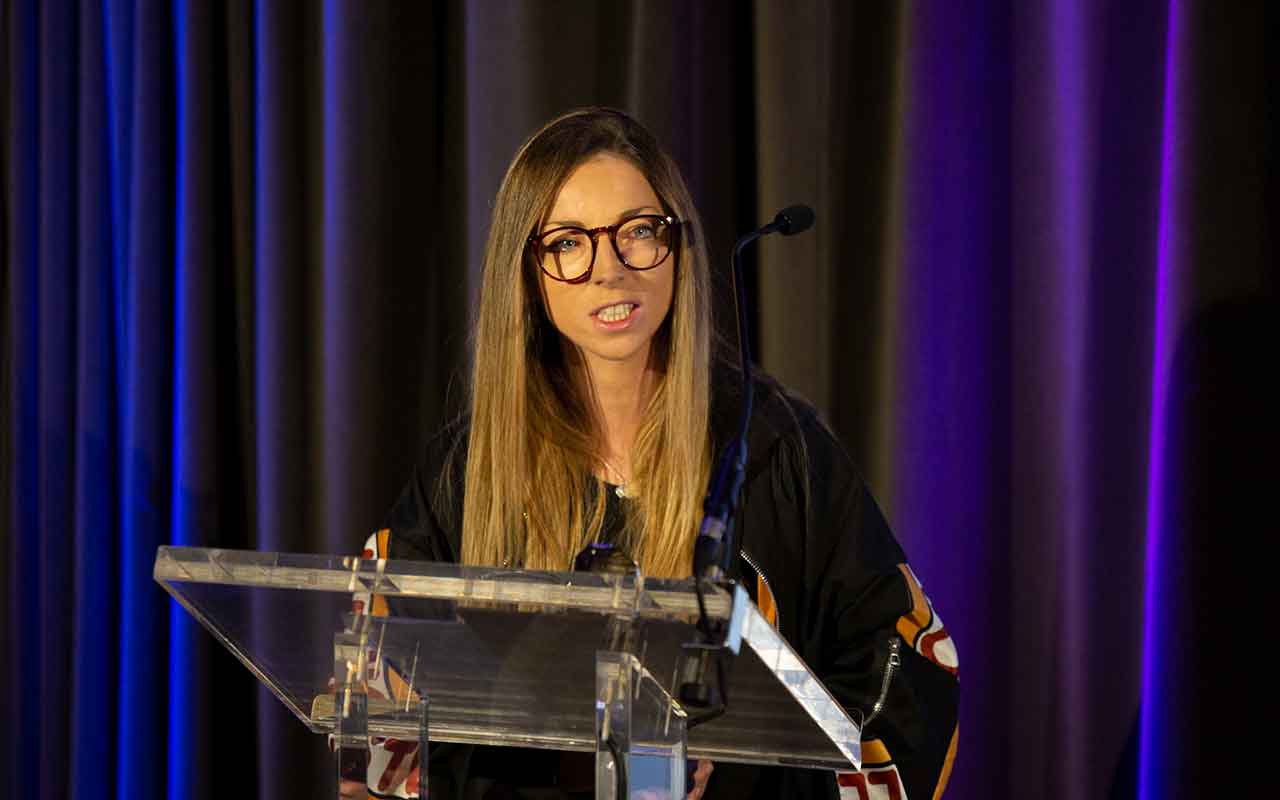 "Can't deny how much I adore Wrexham, from our traders, sporting legends and savvy local businesses to our musicians, wordsmiths and artists – spanning our green spaces, Chirk, Caia Park, to the Republic of Rhos. The brilliance of Wrexham is unquestionable. As a people and community, we're proper mint!! I won't apologise for banging our mighty drum, not sorry."
Evrah Rose – Poet, writer and activist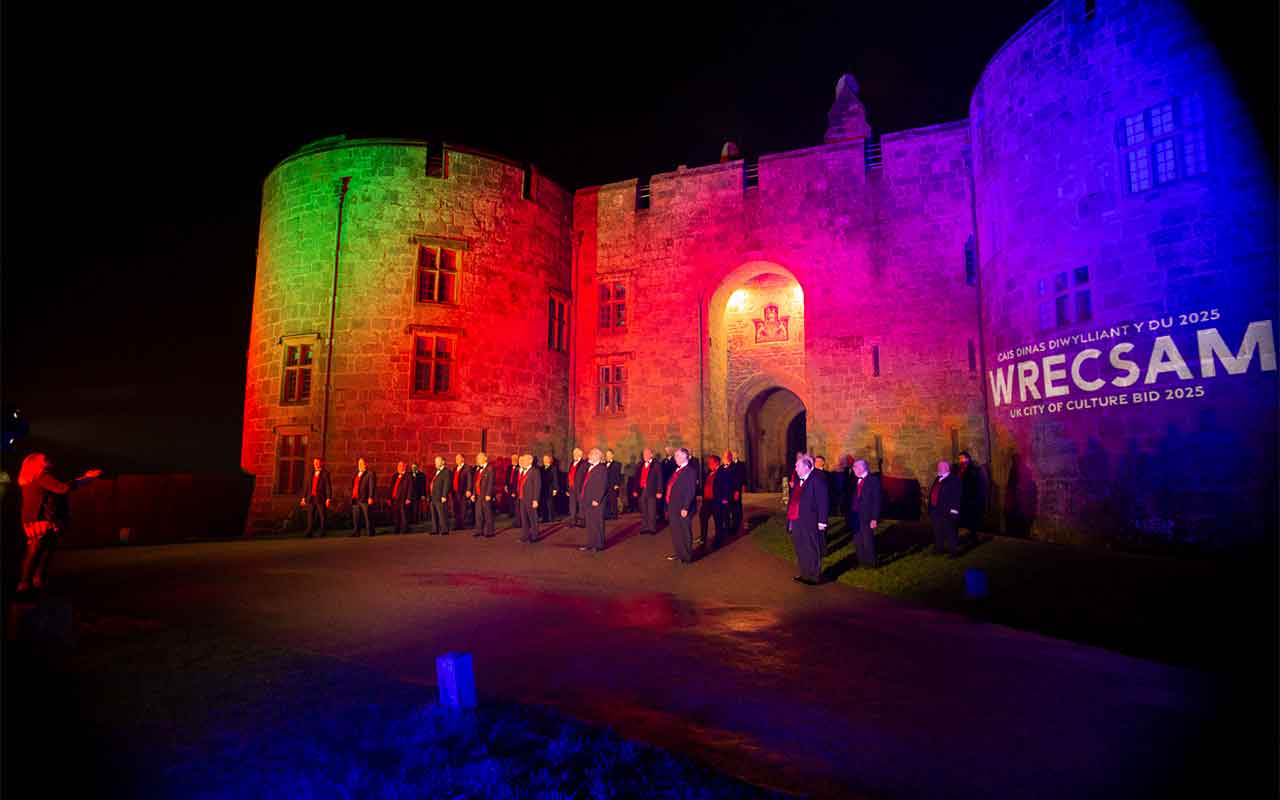 "National Trust Wales is delighted to support the Wrecsam City of Culture bid 2025. As the UK's largest conservation charity, we care for two of Wrecsam's most significant heritage sites, Chirk Castle and Erddig. These special places represent hundreds of years of local history, from scheduled ancient monuments, to a castle that has survived 700 years, historic buildings, tranquil gardens, sites of special scientific interest and unique objects that tell the stories of our shared past.
We are passionate about our role working with the community of Wrecsam to care for these special places and are proud to 'back the bid'."
National Trust Wales
"The National Eisteddfod of Wales is delighted to endorse and be a part of Wrexham County Borough Council's City of Culture bid.
The Eisteddfod is the largest cultural festival in Europe and is a celebration of the Welsh language and culture. Encompassing all aspects of the arts and culture of Wales, the Eisteddfod is an inclusive and welcoming festival, which attracts over 175,000 visitors each year. Described as Wales' leading mobile regeneration project, the Eisteddfod week is the highlight of a two year community project, bringing people of all ages and backgrounds together.
Winning the City of Culture bid will be an amazing opportunity for Wrexham, and we're confident the year will be hugely successful as well as providing a long lasting legacy to the future."
Betsan Moses, Chief Executive – National Eisteddfod of Wales
"Wrexham AFC is a big part of Wrexham's community and culture.
We were keen to help to support the bid, and on this basis are delighted to provide the opportunity to display the banner as a mark of our support as ambassadors.
It's great to see the colourful Wrecsam 2025 bid logo brightening up the Kop end while plans are ongoing for its development."
Fleur Robinson – Wrexham AFC CEO
"I know that being named UK City of Culture 2025 would be truly transformational for Wrexham, and would be a real boost as we look forward to a brighter, more prosperous future. I know Wrexham is ready to rise to this challenge and deliver a world class, innovative and exciting programme in 2025 – one that everyone in Wales and across the UK would be incredibly proud of.
The Welsh Government is pleased to offer its wholehearted support to the Wrexham bid."
Dawn Bowden AS/MS – Deputy Minister for Arts and Sport, and Chief Whip
"As the national broadcaster for Wales, BBC Cymru Wales is proud of its long association with Wrexham. We have a broadcast hub in the town which provides a strong base for staff, presenters and contributors.
If the Wrexham bid is successful, the bid team can be assured of a creative partnership with the BBC which will bring the communities of Wrexham together putting the town on the map for national and international audiences and will be a full part of the legacy that the City of Culture will leave for generations to come. The BBC has delivered this in Hull and are delivering this in Coventry.
We'd be delighted to have the opportunity to do this in Wrexham."
Rhuanedd Richards – Director BBC Cymru Wales
"The appeal of Wrexham County draws in visitors from all over the UK and inbound travellers from across the globe. Much of our work is placing Wrexham as the gateway to North Wales, allowing visitors to experience the attractions in the town centre, the adventure, spectacular landscapes, world heritage and culture. We couldn't be more enthusiastic in our support for Wrexham, and their commitment to this bid.
North Wales Tourism is delighted to endorse Wrexham Borough Council's bid to become the UKs Capital City of Culture 2025 and we will provide as much support as we possibly can through this process.
We look forward to being part of this incredible journey."
Jim Jones – Chief Executive, North Wales Tourism